After a few posts in July, I ended up getting swept away this summer, and I thought it was about time I get back in the saddle and let you all know what's going on.
Currently, if you want more frequent updates, I'm publishing weekly over on Channillo. I have a series there which gets a new chapter every Friday. It's rather different than my usual as it is a female protagonist, contemporary without any speculative elements. There's even romance. It's completely new to me, but I've enjoyed myself so far.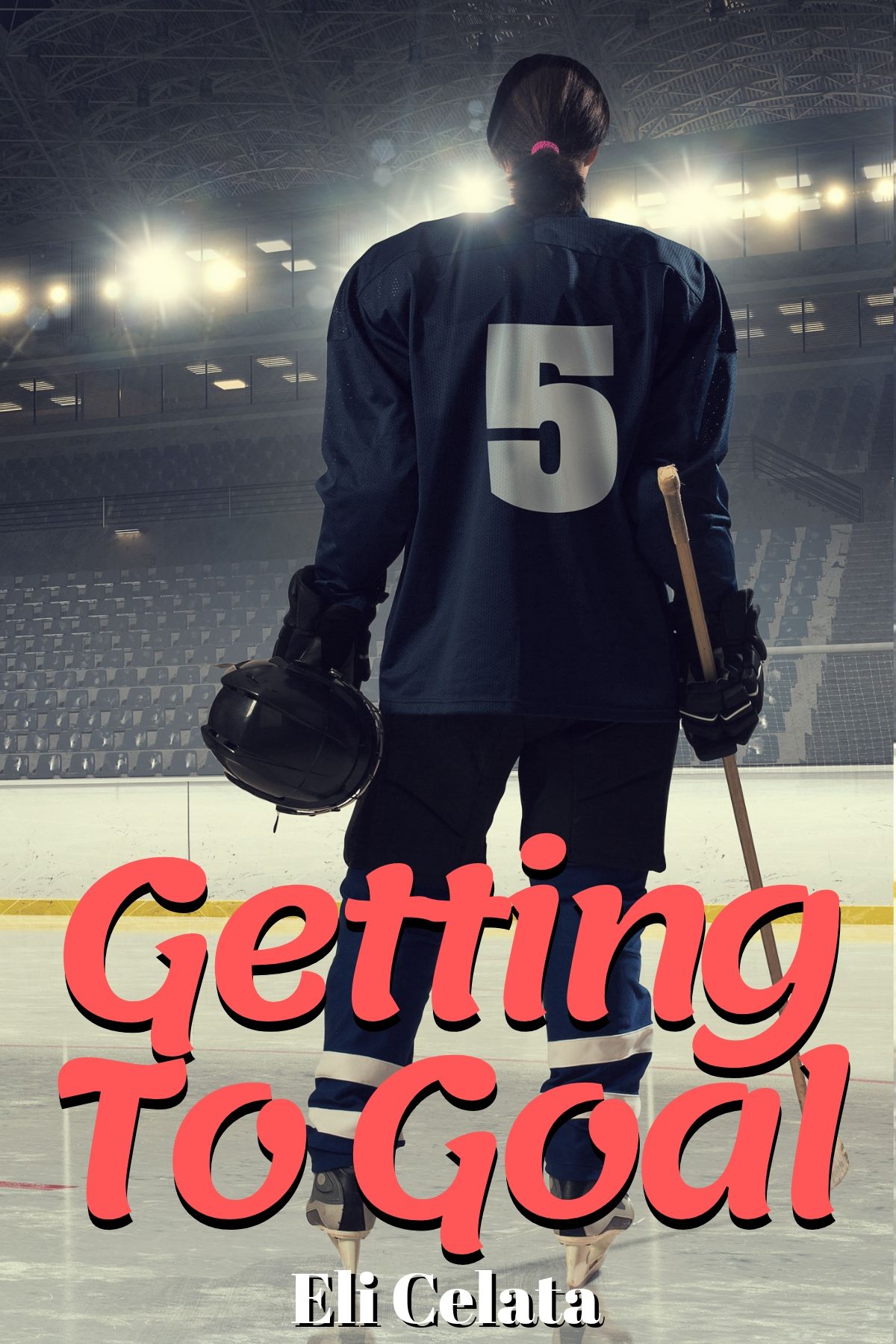 All her life, people have been telling Beni she's too – too tall, too serious, too honest. The only girl on her high school's ice hockey team, she refused to listen.
When a public school versus private school match ends with her knocking the privileged star player down and scoring the winning goal, Beni hoped it would be a turning point where the few teammates still grumbling about her position on the team would change their minds, but having caught the attention of a guy too good-looking and too rich to have any common sense, Beni finds her love of hockey and self tested.
As you can guess from the cover, it's a bit rough. Once the series has run, I'll get a professional cover for it and post it to Amazon, but right now, I'm enjoying the weekly slog of serial publications.
But that's not all! I've got two other stories going under a pseudonym. They've got a small following, but like Getting to Goal, they are a bit different from my usual. One is a science fiction dystopian romance. Multiple POVs (including a rather judgmental AI). The other is a bit closer to my heart, drawing from a childhood admiration for Edgar Allan Poe. To sum – it's a gothic romance – ghosts, psych thriller elements, and an unreliable narrator.
If you guys are interested and want me to share the links, comment down below. I've been on the fence about it. In the end, I might just post to Amazon under the pseudonym if they keep building up popularity as they are now.
Plans for my current series:
WARLOCK OF ROCHESTER (WoR) – plotting out book 5 (a.k.a. BAD BLOOD). Magic mafia, street fighting, the grittier edge of magic as Giuseppe comes back to haunt us. Hinted at in the last book, but if you like noir, then you'll love what's coming. Planned for a Fall 2020 release.
KASMAI CYCLE – I debated letting this one stand on its own, but I've now got a sequel and prequel mostly written. Prequel is pretty much ready – just needs a cover and a good last edit. Planned release date Spring 2020. Sequel should be late Spring 2020 maybe pushed to Summer 2020.
Right now, I'm fighting with a length issue as I somehow wrote the final book in the cycle. The sequel might combine two novellas into one, or I might just publish them as novellas. As it stands, the first novella sequel is named THE ONE THAT REMEMBERS. Second is THE ONE THAT FORGETS. Prequel is THE ONE THAT FAILED – this is tentative. I might break the chain on this as it doesn't fit with the rest. Last book in the series, because it really isn't a spoiler, is THE ONE THAT DIED.
EOIN O'LEARY – this MG series will see its sequel likely in Winter 2020/2021. I've got an outline. This time around, Eoin and his friends are facing some new fiends at Frontier Field – home of the Rochester Red Wings. If you think it is an excuse for me to go to some baseball games next season, well…you'd be right. I love the research for this series. Between this and WoR, I'm becoming a rather solid local history buff.
There's also two others books going through final edits and cover design. One – Marvel Red Room (Black Widow Training) meets Island of Dr. Moreau in space. The link will take you to the Pinterest board which helped build the featured image for this post. The other is called IRON MUSE – aspiring mafiosa meets portal fantasy. Another pinterest board – I've gotten into building them as pre-outline tools lately. I'm thinking Winter 2019/2020 and Spring 2020 respectively.
Let me know if you'd like an excerpt in the comments! I'm up to share.
Good luck!